We can't reveal the PS5 design or PS5 price just yet, but we can share some of the awesome new features from this exciting new Sony console.
When is the PlayStation 5 coming out?
Gamers at the ready! Even though the new PS5 release hasn't been confirmed just yet, Sony have advised that the launch will be in time for Christmas 2020.
What are the new features of the PS5 console?
More immersive than ever, the new PS5 console features backwards compatibility, super-fast SSD, built-in 4K Blu-ray drive, haptic feedback, 3D audio technology and supports 120 frames per second, and that's just what we know so far.
How much storage will the PS5 have?
Set to host stunning PS5 games, Sony PlayStation 5 comes with 16GB of memory and 825GB SSD.
Lightning speed
Sony PlayStation PS5 harnesses the power of a custom CPU, GPU, and SSD with Integrated I/O for mighty gaming.
Stunning games
Experience incredible graphics and games brought to life with new PS5 features.
Immersive technology
Discover elevated gameplay with the new PlayStation 5, thanks to new gaming technology including haptic feedback, adaptive triggers and 3D Audio technology.
PS5 Controller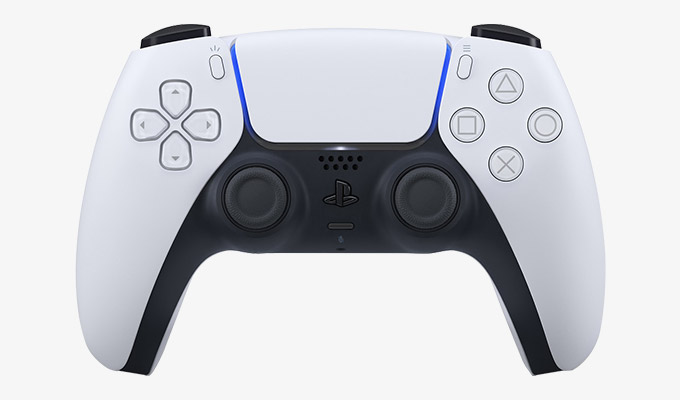 The new PS5 controller is all about an amplified sense of touch. You'll have innovative gaming in the power of your hands. Check out some of the following key features.
Haptic feedback
Haptic feedback is here to change your gaming experience with the Sony PlayStation 5. Much more than just the rumble technology you're used to, this new technology outputs movements to replicate real-life touch experience.
Adaptive triggers
Boasting a more immersive gaming experience at the touch of your L2/R2 buttons, adaptive triggers are another exciting technology addition for the PlayStation 5 controller. Just like haptic feedback, these adaptive triggers will simulate actions more accurately.
New 'Create' button
An evolution of the earlier Share button, you can create epic gameplay content to share with the world with the new 'Create' button.
Built-in microphone
Share your gaming experience and talk to friends online without the headset. The new PlayStation controller has a nifty built-in microphone.