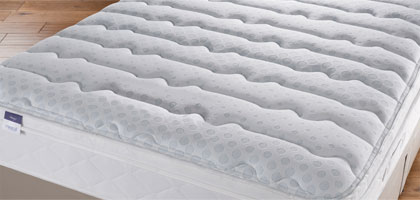 Your mattress is one of the most important elements in helping you get a restful night's sleep. Mattresses in our range are designed to offer exceptional support and comfort for all ages and body types.
Shop for mattresses by size: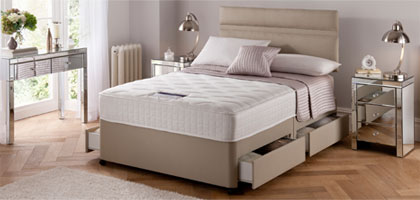 A stunning selection of beds, where style and comfort comes as standard. Our range features a choice of bases, clever storage options and a stylish headboard offering to complete your sleep solution.
Shop for beds by size: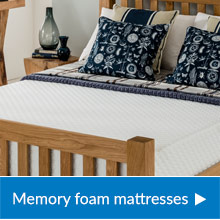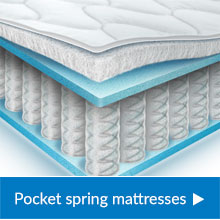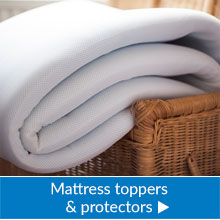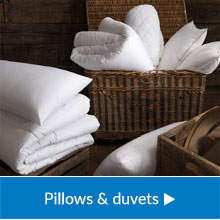 From mattresses for your younger ones, through to a variety of beds and mattresses to suit your own budget, comfort and style needs.
You can be assured that all our products are designed with both great style & ultimate comfort in mind, ensuring a great night's sleep for all.

Our Miracoil and Mirapocket spring systems offer zoned support for perfect spinal alignment, as well as providing pressure relief to help prevent tossing and turning, aches and pains and waking up feeling numb. Both spring systems offer perfect comfort and support for a great night's sleep. Check out the following videos to find out their unique benefits.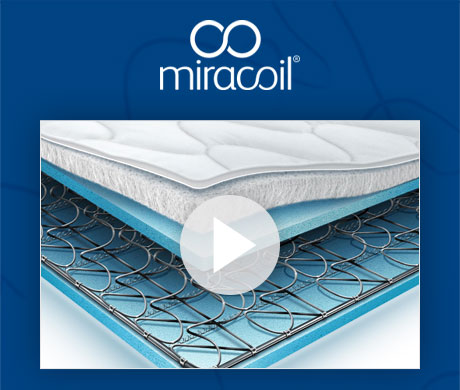 Edge to edge support providing more personal sleep space
No roll together ensuring less partner disturbance
Zoned support for perfect spinal alignment
Pressure relief for a comfortable night's sleep.